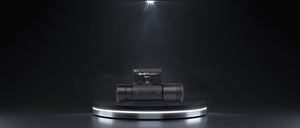 NEW ShotKam with 4K Videos
What is ShotKam?
ShotKam is the world's most powerful training camera. It attaches onto your barrel and records in 4K video. It shows where you aimed with clarity to see pellets.
INCL. GST
FREE Delivery 18-22 Dec
All duties and GST taxes are already included in the price. You will not have any additional charges on import. If you have a business tax number, then contact us for an invoice excluding import taxes.
Tech Specs
Which ShotKam is best for you?

4K Video
Ultra HD x 120fps
All-Day Battery
15 Hours
Adjustable Zoom
2x to 8x
Faster WiFi
6 Mbps

USB-C Port
Rapid Data Transfer
Sub-Freezing Temperature Range
14° F to 104° F
Instant Feedback
With built-in WiFi, you can instantly download videos to your device anytime. No data or Hotspot needed; the camera has everything you need.
Extra Attachments
The 12-GA mount quick-release bracket is included with your the video camera.